@{mv_date_MMM d, yyyy}@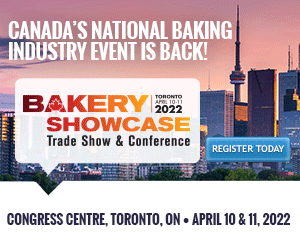 Members are advised that the 2022 Annual General Meeting of the Baking Association of Canada will take place at 8:30 AM on Sunday April 10th, Al Waxman Room (Room C), Toronto Congress Centre 650 Dixon Road, Etobicoke ON M9W 1J1
» Read more...
The Chocolate Academy, Cacao Barry and Callebaut have announced the newest members of their 2022 Canadian Ambassador teams.
» Read more...
In this edition, editor Colleen Cross shares details of the upcoming Bakery Showcase, an education and training partnership between the Baking Association of Canada and the American Bakers Association, and women who lead in the Canadian baking industry. It's brought to you by Fritsch: "Made With Passion. Part of the Multivac Group."
» Watch now...
FCC has released its latest food report looking at the challenges and opportunities by industry, including bakery and tortilla products, sugar and confectionery products, grain and oilseed milling, dairy products and more.
» Read more...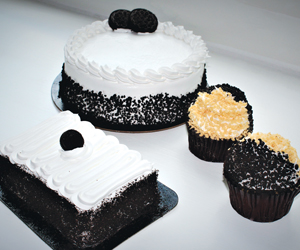 • Premium, Nut Free, Cake and Pastry Decoration.
• Plant Based
• Nut Free
• 10% Dark Cocoa
• No Artificial Colours or Hydrogenated Fats.
• Great for Cake and Donut Toppings!
Now available at your local Bakery Distributor or contact us at:
info@gumpert.com
» Learn more...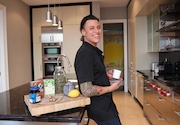 On the Rise, the Bakers Journal podcast for busy bakers, welcomes Chef Patrick Newton, who will be presenting a demonstration – Gougères/profiteroles and exploring the relationship between fats and cannabinoids – for us at Bakery Showcase on Monday! Bring your curiosity and your appetite!
» Read more...
Columnist Diane Chiasson has worked with countless bakeries and food-service establishments to improve their marketing and performance. She brings you techniques, tips and tricks to help your products make their best impact on customers' perception of your bakery.
» Read more...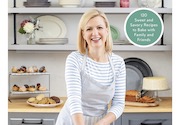 Renowned baker, cookbook author and Food Network star Anna Olson will be at the Baking Association of Canada booth to sign copies of her newest book Baking Day with Anna Olson, winner of the Taste Canada Gold Award!
» Read more...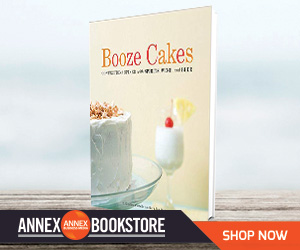 Mix, Bake, Buzz!
Booze Cakes
features step-by-step recipes for spiking delicious confections with spirits, wine, and beer. These delightfully tipsy desserts are perfect for dinner parties, potlucks, and pitch-ins!
Featured throughout are tips and tricks on baking with alcohol, serving suggestions for fun cocktail-cake parties, and yummy cocktail recipes to accompany your confections—plus a handy "Booze Meter" that tracks the total alcohol content in each of these decadent desserts Indulge yourself!
» Shop now...
The Grain Growers of Canada will create a climate solutions initiative to help meet Canada's goal of net-zero emissions by 2050.
» Read more...
ECD BakeWATCH is launching the CakeOMETER to help solve the dilemma of accurate temperature sensor placement and stability within cake batter to allow cake bakeries of all sizes to generate reliable in-oven temperature data for high-quality, repeatable cake production.
» Read more...
The Italian Association of Millers has launched an ambitious initiative to promote exports of organic soft wheat and durum wheat flour and semolina to the U.S. and Canada and to raise awareness of their high quality.
» Read more...
TouchBistro has launched TouchBistro Marketing, a comprehensive marketing and customer relationship management (CRM) platform that connects restaurants with their guests and drives repeat visits by helping operators automate custom marketing campaigns and promotions.
» Read more...