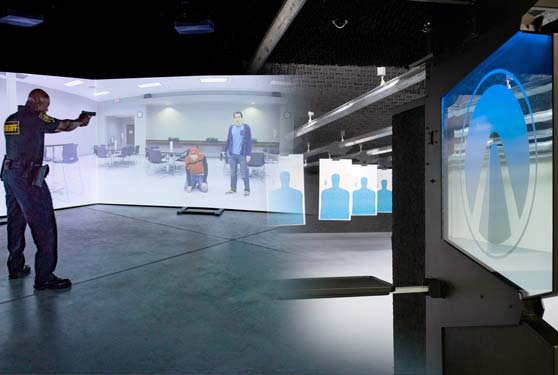 Meggitt Training Systems is the world's leader in integrated live-fire and virtual weapons training systems. Over 15,000 Meggitt live-fire ranges and 5,100 virtual systems are fielded internationally, providing judgmental, marksmanship and collective training to military forces, law enforcement and commercial gun range owners.

In 1984, our FATS products introduced the world to virtual weapons training. Today, FATS simulation trainers are the system of record for over 50 defense forces worldwide, including the US Army, USMC, UK Ministry of Defence and the Canadian Armed Forces, as well as the preferred virtual system for law enforcement agencies around the globe.

Since 1926, we've introduced many of "the world's first" in shooting range equipment, including target systems, bullet traps, wireless target carriers and more. Our dependable gun range equipment, design services, installation and customer service is well known throughout the industry. There's a reason we've been around 90+ years: Reliable products and pioneering innovations for shooting range enthusiasts.

Meggitt Training Systems employs 400+ people at its headquarters in Atlanta and at facilities in Canada, the United Kingdom, Netherlands, UAE, Australia and Singapore. We can deploy service personnel anywhere in the world for instructor training, system installation and maintenance.

>> Learn more at www.MeggittTrainingSystems.com.