Are you a Bachelor's degree-holder with a specialization or major in engineering, computer science or physical science? Are you looking to enhance your career and move into a management position with a master's degree?
The University of Ottawa's (uOttawa) online Master of Engineering Management (MEM) degree program combines engineering and management skills to qualify you to better mobilize money, people, and technology to analyze, innovate, optimize, and excel.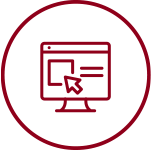 100% Online
No on-campus residencies required, and no GRE/GMAT. Students also have three convenient start dates to choose from, making it perfect for active working professionals.
Preparing You For Management
An industry-oriented, leadership-strengthening educational experience that helps you take the lead and accelerate your future, with a tailored curriculum collaboratively designed and developed by uOttawa's Faculty of Engineering and the triple-accredited Telfer School of Management.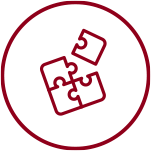 Carefully Planned Features
An online, flexible, modular format that features four concentrations to help students gain skills that are most in-demand in engineering management. Courses help build competencies in Engineering Management, Accounting and Finance, Management and Leadership, and Project Management.
A Catalyst For Growth
Ranked #1 tech hub in Canada and #1 tech concentration in North America, uOttawa is also among the top 2% of universities worldwide as ranked by Times Higher Education. Led and instructed by industry experts, the online MEM degree builds skills in engineering management and leadership, preparing professionals for industry requirements today as well as tomorrow.
"The learning environment was intimate, challenging, fun and promotes critical thinking. It also gave me the opportunity to build meaningful, lifelong relationships with a group of like-minded professionals."
---Nada Kadhim, IT Project Manager