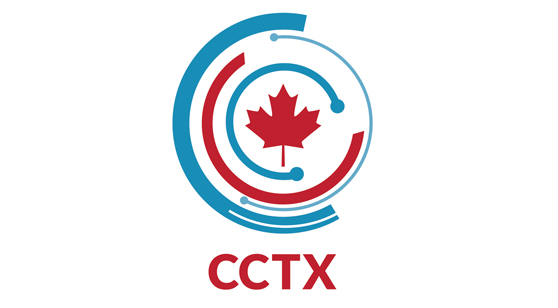 Who we are:
The Canadian Cyber Threat Exchange (CCTX) is Canada's only cyber threat collaboration forum and source of cyber threat intelligence. It was created to build a secure Canada where all organizations, both private and public, collaborate to reduce cyber security risks. We do this in two ways.

First, through the CCTX Data Exchange we gather, enrich, analyze and share cyber threat information across business sectors and from other Canadian and international cyber threat sharing hubs. We provide actionable cyber threat intelligence with a Canadian focus.

Second, our CCTX Collaboration Centre is a unique forum for cyber professionals to solve problems by exchanging best practices and techniques.

What we're seeking:
The CCTX is looking for a Chief Operating Officer (COO) to oversee the organization's operations and contribute to its strategic development.

The COO will report to the Executive Director and will have executive responsibility for the CCTX's operations including operational performance, sales/marketing and finance, member services, development of products and services, and supplier management.

The COO will also evolve the organization's structure and services in order to deliver maximum value to its members, including advancing the CCTX's strategic direction, managing third-party suppliers, identifying operational Critical Success Factors, measuring organizational performance, and reporting progress to the CCTX Board of Directors.

Primary Responsibilities:
Oversee operational requirements and ensure effective procedures are in place;
Help develop the CCTX's strategic plan;
Direct marketing and sales efforts;
Manage the Managed Security Services Provider (MSSP) performance;
Set organizational KPIs;
Prepare reports for the CCTX Board of Directors.
The ideal candidate will possess:
Executive leadership and strategy development experience;
At least 20 years experience as a progressive senior leader in technology policy or operations role;
Knowledge of cyber security frameworks, trends, threats and best practices;
Demonstrable competence in strategic planning and business development;
Strong leadership and collaboration skills to engage Board members, the MSSP, CCTX membership, partner organizations, and staff members;
Will be a persuasive communicator with excellent written, verbal, interpersonal and public speaking skills;
Excellent management skills with the ability to manage high-performance relationships and set and achieve strategic objectives;
Proven vendor management, project management, and operational management skills;
Passion, idealism, integrity, a positive attitude, will be mission-driven, and self-directed;
At a minimum, a Bachelor's degree in business, technology or equivalent experience;
Bilingual (French/English) language skills are an asset.
Ability to acquire and maintain a Government of Canada security clearance at the Secret level.
The CCTX is a national organization with its head office located in Ottawa and is flexible in the geographic location of its staff.

Compensation is competitive and commensurate with experience and qualifications. E-mail resume with cover letter, to  robert.gordon@cctx.ca by close of business June 10, 2019.