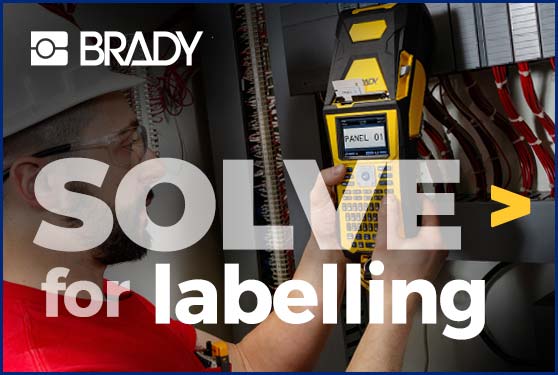 Brady's BMP®61 label printer is designed for quick and efficient identification of wires, cables and components. With high performance materials that can handle the toughest industrial identification applications, this printer is your rugged and reliable partner in the field and dependable workhorse in the shop. It features multiple user interfaces, touch screen capabilities and a variety of ways to connect, manage and save your data.

Easy-to-Load Consumables: The BMP®61 label printer provides easy material loading and an improved, wider and more open loading bay and door.

Smart-Cell Technology: With smart-cell technology built into rolls and ribbons, the printer is able to automatically format the objects on your label so that there is no guess work on your part.

Variety of Application Options: Self-laminating labels, inside panel component labels, wrap-a-round wire labels, terminal block labels, cable tags, cable flags, heat shrink wire markers, patch panel labels, fiber optic cable markers, asset tracking labels, raised panel labels, equipment labels, safety labels, and more.

» View the Brady BMP®61 Label Printer: Overview videos.

» Request a sample pack to see how our high-performance products stand up to your biggest challenges.

Visit BradyCanada.ca to learn more.