If you click the images or links we will provide your subscription contact information only to that sponsor.
A message from our sponsor
Our online marketplace brings buyers and sellers together quickly and efficiently!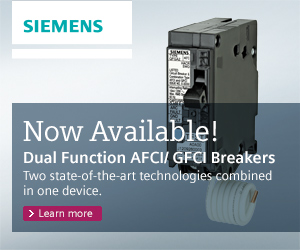 Features and Benefits
• Plug-in or bolt-on circuit breakers for Siemens loadcentres and panelboards.
• Saving time - ease of installation - Only one product to install vs. two
• Saving money - two safety devices combined into one
• Smaller device - combines two state - of - the - art  technologies into one small device
• LED trip indicator - easy trouble shooting
• Fault stays in memory for 30 days
• CSA Approved
• Ratings: HACR, SWD, 120 volts AC
• INSTA-WIRE connectors
siemens.ca/afci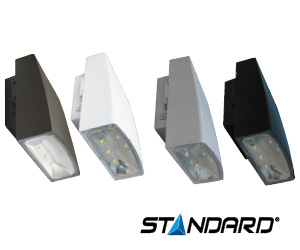 STANDARD's Universal Slim Series luminaires are perfect for outfitting traditional luminaires such as HID metal halide, high pressure sodium, and halogen systems and also has an exceptional performance in cold climates. This series has a variety of commercial grade mounting options allowing for versatility in wall and flood applications, including direct mounting directly to masonry and 3½" to 4" octagonal and square junction boxes. In addition, the trunnion mounting option allows for easy conversion from wall mount to flood light luminaire. >> Learn more...

Questions about our Electrical Business Connects, e-mail: jmacpherson@annexweb.com, dtaylor@annexweb.com, mkirk@annexweb.com