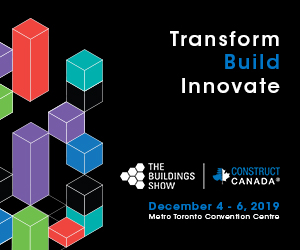 CLAC and Support Ontario Youth (SOY) are partnering to help streamline the apprenticeship pathway in Ontario.
» Read full article
Leviton recently announced the acquisition of Viscor, an independent Canadian lighting manufacturer specializing in lighting for architectural, commercial, medical, institutional and industrial applications.
» Read full article
Convergent Energy + Power, the largest operator of energy storage solutions in Ontario, has announced that the 21 MWh of industrial battery storage systems under construction at two Ontario Shell Canada Products facilities are now operational.
» Read full article
Susan Uthayakumar, Schneider Electric Canada country president, has been named a Women's Executive Network (WXN) 2019 Canada's Most Powerful Women: Top 100 Award Winner, presented by KPMG.
» Read full article
Kruger Products' Gatineau, Que., plant has received the ISO 50001 certification for Energy Management. The certification enables the plant to integrate energy management into its overall efforts to improve quality and environmental management.
» Read full article