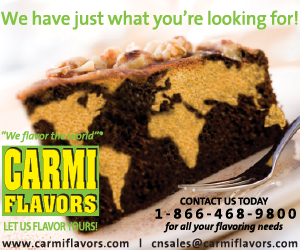 NotCo is expanding into Canada with the launch of NotMilk. The beverage has been developed using a patented A.I. technology mimicking animal-based foods using plant-based ingredients.
» Read full article
Flexicon launches a new sanitary mobile Tilt-down Flexible Screw Conveyor with Integral Bag Dump Station and Compactor that allows the transfer of material manually dumped from handheld bags into elevated process equipment.
» Read full article
Keef Brands is launching its cannabis-infused beverages in Canada through BevCanna. The latter will be the exclusive licensee, manufacturing and distribution partner for Keef Brands in Canada.
» Read full article
Barentz expands its human nutrition sales team by appointing Matthew Najm as account manager for Ontario.
» Read full article
Thanks to a financial initiative by Mitacs, students across the country are adding much needed skills for employers looking to manage and grow their operations in an environment disrupted by the pandemic.
» Read full article