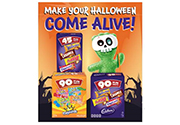 Anticipating a rise in consumer demand, Mondelez increased the production of its snack brands. Martin Parent, president and CEO of Mondelez Canada, anticipates a 50 per cent revenue growth from 2020. Nithya Caleb, Food in Canada's editor, discussed with Parent Mondelez's plans for the holiday season.
» Read full article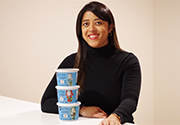 Canadian brand Maison Riviera is well known for its fine cheeses, vegan products and Greek yogurts. The company is expanding its line of lactose-free Greek yogurts with a new Good for Keto Greek Yogurt product line. Food in Canada's editor, Nithya Caleb, spoke to Jennyca Perrot, brand manager for Maison Riviera, about the new product line.
» Read full article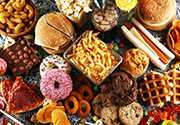 According to Embassy Ingredients, a flavours and ingredients manufacturing company, consumers are looking for ingredients providing nutritional benefits in their everyday diet. These consumer habits will increase the demand for natural, clean label and plant-based products in 2022 and beyond.
» Read full article