A Message from Aviation This Week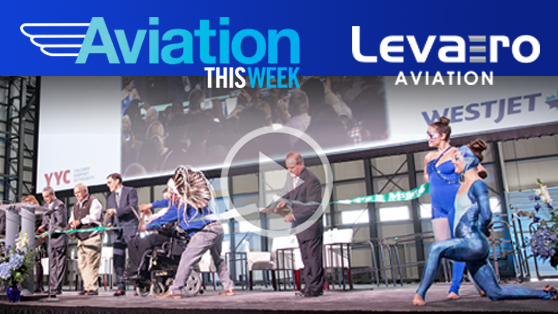 WestJet on April 29 launched its new 787-9 Dreamliner service with a sold-out flight from its home base in Calgary to London, Gatwick, providing the connection around 24,000 more seats per year. Then Centennial opens its Downsview Campus Centre for Aerospace and Aviation, receiving a CRJ200 donation from Bombardier; and a Pratt & Whitney-powered A319neo makes its maiden flight, as Airbus plans for certification by Q4 2019.

>> Subscribe to Helicopters magazine and enews to keep up with industry news

>> Watch more episodes of Aviation this Week online HERE

>> Find Helicopters on Facebook.

>> Follow on Twitter @helicopters_mag.

We acknowledge the support of the Ontario Media Development Corporation
>> Watch video