A Message from Aviation This Week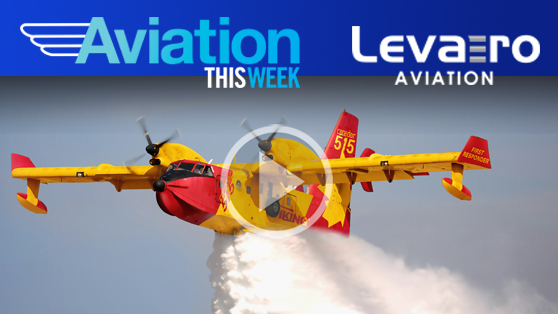 In this episode of Aviation This Week: Longview Aviation reaches a deal to provide Indonesia's Ministry of Defense with seven firefighting aircraft. Then Rolls-Royce moves to acquire the electric and hybrid-electric aerospace propulsion activities of Siemens; and Bombardier unveils the Learjet 75 Liberty with a list price of US$9.9 million.

>> Subscribe to Helicopters magazine and enews to keep up with industry news

>> Watch more episodes of Aviation this Week online HERE

>> Find Helicopters on Facebook.

>> Follow on Twitter @helicopters_mag.

We acknowledge the support of the Ontario Media Development Corporation
>> Watch video