A Message from Aviation This Week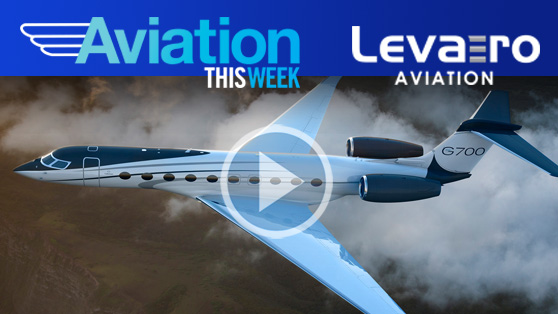 In this episode of Aviation This Week: Gulfstream Aerospace at NBAA in Las Vegas introduces its new flagship G700 business jet and unveils test plans. Pilatus, also at NBAA, unveils PC-12 NGX with a new P&WC engine, smarter avionics and redesigned cabin; and Volocopter air taxi flies over Singapore's Marina Bay.

>> Subscribe to Helicopters magazine and enews to keep up with industry news

>> Watch more episodes of Aviation this Week online HERE

>> Find Helicopters on Facebook.

>> Follow on Twitter @helicopters_mag.

We acknowledge the support of the Ontario Media Development Corporation
>> Watch video