October 17, 2018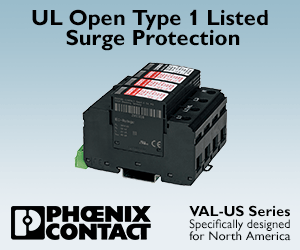 Shares of Cameco Corp spiked 18 per cent after the Tax Court of Canada ruled in the uranium producer's favour over a dispute with the Canada Revenue Agency about how much tax it pays.
» Read More
The former AkzoNobel Specialty Chemicals has relaunched as Nouryon, following the recent acquisition of the business by The Carlyle Group.
» Read More
Danimer Scientific, a manufacturer of biodegradable and compostable plastic products, is building a (US)$36.2 million fermentation facility, creating 37 full-time jobs.
» Read More
IntraPac International Corporation announced that it has acquired Quality Plastics, LLC, an Arizona-based manufacturer of custom extrusion blow-molded plastic containers.
» Read More
(Sponsored)
In the latest post on Swagelok Reference Point, you'll find expert guidance on how and why leaks occur, how to detect them, and how to reduce costly leaks plantwide.
» Read More
(Sponsored)
EverMark Automation has announced that ABB has appointed them as the exclusive partner for all its process analytical products in Ontario and Manitoba.
» Read More
(Sponsored)
In order to compete and win in a global, competitive, fast moving world with increasing demands, all kinds of technology must be harnessed and put to good use. But without an effective approach to enterprise integration, all these technologies remain in silos and won't be useful to the business.
» Read More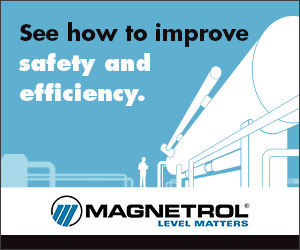 Brutal conditions. Strict regulations. Complex processes. In your plant, every level measurement matters. The efficiency, productivity and safety of your entire operation is at stake. That's why Magnetrol® matters. We have the deepest experience in your applications and the broadest portfolio of level instruments for your industry. Our experts will help you identify hidden efficiencies, improve production and reduce downtime. It all matters. Because in your world, level matters. Learn more about our level instrumentation today.
>> Learn More
Harting
To be successful in today's world, you need to make sure your RFID solution is efficient and reliable. Position yourself and your solution above your competitors by avoiding the 12 common missteps of developing an RFID solution.
» Learn more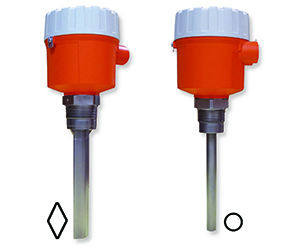 Monitor Technologies' DuraVibe Series are durable and versatile vibratory style level sensors for powders and bulk solids. The sensors have been designed to offer the ultimate hazardous location protection including intrinsically-safe probes. They do not require calibration, are unaffected by varying material compositions and have a fail-safe signal in case of power loss. The Model VibraRod is a sturdy and reliable level indicator for a variety of applications, yet is an economical vibratory level solution. The Model PZP has a diamond-shape probe with industry-leading probe strength and excellent versatility to detect very light to heavy materials.
For more information or to locate your nearest representative, please visit
www.monitortech.com
, e-mail monitor@monitortech.com or contact us at 1-800-601-5949.
>> Learn More
Pressure transmitters used in the process industries are very durable and reliable instruments. Even so, they still require periodic maintenance and calibration to ensure optimal performance.
» Read More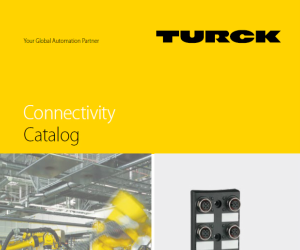 The Turck Connectivity catalog provides customers with a comprehensive overview and details on the wide breadth of connectivity solutions that Turck offers. This catalog provides readers with over 700 pages of overmolded cordsets, junction boxes, receptacles, power and network cordsets, and also serves as an essential tool for selecting the ideal solution for any industrial wiring solution.
» Learn more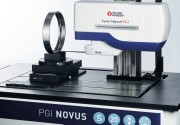 Taylor Hobson has launched its new Form Talysurf PGI NOVUS, powered by Metrology 4.0 software, touted as the most-advanced system available for surface, contour, 3D and diameter measurement.
» Learn More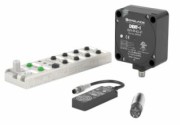 RFID is a key technology for Industry 4.0. With new RFID read/write heads, Pepperl+Fuchs is expanding its IO-Link portfolio and taking another step toward efficient industrial networking. These devices offer an IO-Link interface (V1.1) in accordance with the international standard IEC 61131-9.
» Learn More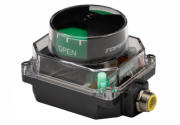 Emerson has introduced a new TopWorx TV-LED Switchbox option featuring the industry's first ultra-bright, easy-to-see light-emitting diodes (LEDs) for highly visible position indication.
» Learn More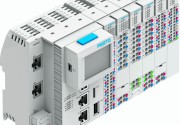 With its compact size and flexible configuration possibilities, Festo's new high performance CPX-E modular control system provides engineers and machine builders with a powerful yet economical option for automation systems' I/O and motion control.
» Learn More