March 20, 2019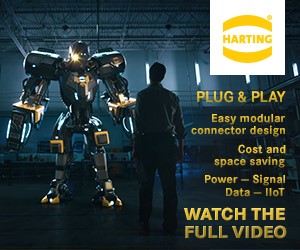 The Mining Association of Canada (MAC) released its annual Facts & Figures report, with this year's data showing the country's competitiveness "continues to erode," and that it is essential for government to take action to reverse the trend.
» Read More
Sponsored
Global Petroleum Show is the most important energy expo & conference in North America attracting more than 50,000 international and domestic oil and gas executives from over 21,000 companies.
» Read More
Flow International Corporation has announced a new partnership with Joe Gibbs Racing, providing its waterjet technology to support the NASCAR team in 2019 and beyond.
» Read More
Rockwell Automation and Schlumberger have partnered to create a new joint venture, which they are calling the first fully integrated digital oilfield automation solutions provider.
» Read More
Canadian packaged meat producer Maple Leaf Foods Inc missed analysts' estimates for quarterly profit, as weak pork prices offset growth in its prepared meats.
» Read More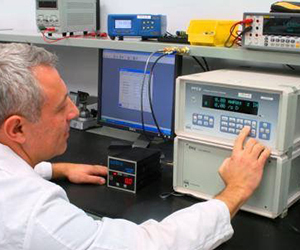 Alpha is your one-stop shop when it comes to providing the full calibration experience. Our Calibration Disciplines include: Temperature, Humidity, Dew Point, Electrical, Pressure, Flow, and Gas. Alpha technicians can also come to your facility to provide on-site calibration services. We are an ISO 9001 registered company and our calibration services are accredited to ISO/IEC 17025 by A2LA.
>> Learn More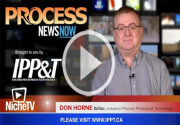 In this episode of Process News Now, we look at new disinfecting technologies that are driving growth in the food processing equipment market; how artificial intelligence is keeping a watchful eye on Alberta's remote oil wells; and a water contamination tester that Mr. Spock would be proud of.
» Read more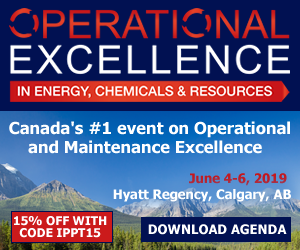 Canada's energy, chemicals and resources sectors continue to be in a state of transition: We are all doing more with much less. In today's volatile market environment, Operational Excellence is critical to unlocking new sources of value and achieving dramatic improvements in productivity, flexibility, and speed. Join 250+ Heads of Operations, Maintenance, Reliability and HSE at the
2019 Operational Excellence in Energy, Chemicals & Resources Summit
in Calgary this June 4-6 – and get an inside look at what some of the most progressive companies are doing to improve operational efficiency.
Download the agenda to find out more.
Massa
Understand how beam patterns, frequency, and other performance characteristics can help you with your sensor selection. There are many misconceptions about ultrasonics that can lead you down a costly path of disappointment. Learn what features best compliment your application.
» Read more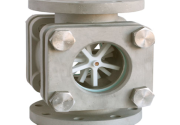 Muis introduces flanged heavy-duty sight flow indicators. They come in carbon steel, stainless steel, PTFE lined and other special metals, featuring high pressure and extreme service options.
» Learn More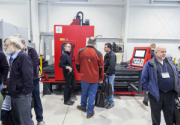 The FlexArm/FlexCNC team shared its CNC Long Bed Machining industry expertise during seminars as part of the 15th annual Mid Atlantic Machinery Steel Tech Manufacturing Industry Event.
» Learn More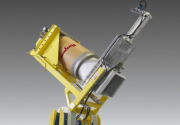 Flexicon has introduced a TIP-TITE drum dumper that is designed for use with poorly-flowing or agglomerated materials, allowing rapid transfer of free- and non-free-flowing bulk solid materials dust-free.
» Learn More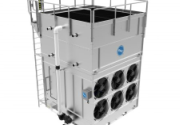 Baltimore Aircoil Company (BAC) showcased the Vertex Evaporative Condenser and the TrilliumSeries Adiabatic Condenser at the 2019 IIAR Natural Refrigeration Conference and Expo earlier in March.
» Learn More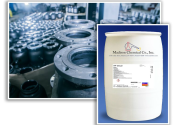 Madison Chemical introduces RP GOLD, a versatile water-based rust preventive that provides long-term indoor storage protection for ferrous and copper alloys.
» Learn More