June 11, 2019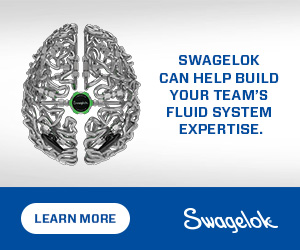 Genecis is a cleantech startup that uses programmed bacteria to digest food waste and turn it into biodegradable plastic granules – granules that can be later used to make compostable bioplastic.
» Read More
Sponsored content
HARTING, in partnership with UL, has made it possible to easily connectorize UL 508A panels. The following six FAQs explain this new standard and the benefits it offers.
» Read More
Rising exports and falling imports helped shrink Canada's trade deficit in goods in April to $966 million, the latest sign the economy is recovering from what has been a lingering slowdown.
» Read More
Sponsored content
Global Petroleum Show is the most important energy expo & conference in North America attracting more than 50,000 international and domestic oil and gas executives from over 21,000 companies.
» Read More
A Montreal manufacturer of large aerospace aluminum structures for the aviation industry will be welcoming a new CEO next month, as long-time head of the company Sylvain Bédard enters retirement.
» Read More
The Top 50 Robotics companies list has been released by the Robotics Business Review, and one familiar face has been recognized for its innovative, transformative and commercial success during the past year.
» Read More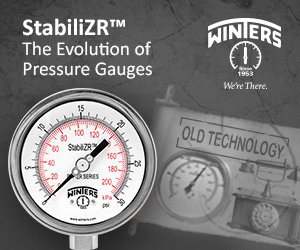 Winters StabiliZR™ gauges are dry gauges that come with a StabiliZR™ dampened movement that eliminates pointer flutter caused by vibration and pulsation. This makes pressure reading easier. No more worries of fill fluid leaking and compatibility issues with the process media. Gauges can easily be serviced without the hassle of draining and then refilling the case with fill fluid. StabiliZR™ gauges: dampen vibration, eliminate leaks and discolouration, can be used at higher temperatures than glycerin filled gauges, provide ease in reading and come in a reinforced, lightweight design.
Watch StabiliZR™ in action here.
METTLER TOLEDO
In chemical plants, petrochemical plants, and refineries tunable diode lasers (TDLs) are becoming an increasingly common sight. Their high reliability and low maintenance has made them the gas analyzer technology of choice for many companies. However, installation locations and conditions encountered in some processes have limited their application range.
A portfolio of folded-path TDLs with a unique range of adaptions has opened the door to measurement opportunities previously considered impossible.
» Read More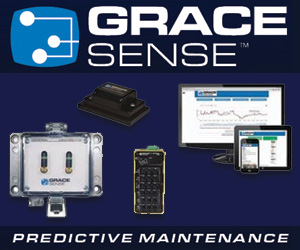 The entire GraceSense™ Predictive Maintenance System encompasses a wide array of asset health monitoring smart devices utilizing IIoT and allows users to view real-time analytics through an intuitive web-based app. All of these Predictive Maintenance solutions are designed specifically to protect and enable asset managers to remotely monitor equipment, increase productivity, and minimize downtime. The result is cost effective, high-end wireless sensing becoming a reality for all industrial applications.
>> Learn More
In industries that produce powders and bulk solids, controlling moisture content can impact the purchase price, shipping costs, material handling and, perhaps most importantly, the quality of the final product.
» Read More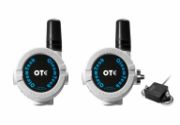 OleumTech has announced the release of two new products for the OTC wireless sensor and I/O network: tilt and vibration transmitters.
» Learn More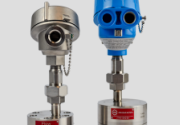 AW-Lake Company now offers its HUB-40EX Hazardous Area Rated Flow Sensor with a choice of either sinking or sourcing digital output and a choice of 316 stainless steel or aluminum junction box; or for areas with limited space, a version with no junction box at all.
» Learn More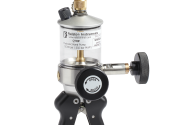 Ralston Instruments new hydraulic hand pump is an excellent addition to any technician's tool kit, as it provides a stable and consistent hydraulic pressure source for calibrations and pressure tests up to 5,000 psi/35 MPa.
» Learn More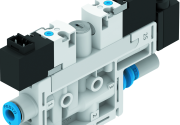 Festo's newest compact vacuum generator, the OVEL, addresses the need for an economical, fully integrated unit that is very lightweight, versatile and easy to deploy and maintain, even for its size class.
» Learn More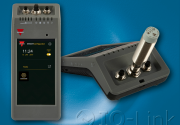 The IO-Link Smart Configurator is a new device that provides a means to configure any IO-Link sensor with a wireless device that, in essence, replaces the need to program via a USB IO-Link Master connected to a PC or via a network connected master device.
» Learn More