August 7, 2019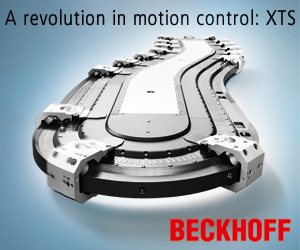 The Ontario government is investing almost $5 million in Element5's fully automated cross-laminated timber (CLT) plant, the first in the province.
» Read full article
Ashley Smith-Heine, vice-president of sales for HARTING Americas, declares the acceleration of IIoT adoption, automation and digitalization so strong in Canada that the company is hiring two extra sales staff over the next year.
» Read full article
The interior of the new 15,000-square-foot facility in Oakville is currently under construction and will house up to 100 employees.
» Read full article
Media Resources Inc. has received a $1.45 million repayable investment from the Ontario government to retrofit its Oakville facility with leading-edge manufacturing automation equipment.
» Read full article
Rayonier Advanced Materials is selling its Matane, Quebec pulp mill and related assets to Sappi Limited, a global diversified wood fibre company, for a purchase price of approximately US$175 million.
» Read full article
Gerdau Ameristeel, a steel manufacturer, is receiving a $20 million investment from the Canadian government toward an $81.2 million project to modernize its production lines and reduce its manufacturing costs.
» Read full article
As CFO, Broccardo will be responsible for planning, implementing, managing, and directing all financial-related activities of SYSPRO regions in the US and Canada.
» Read full article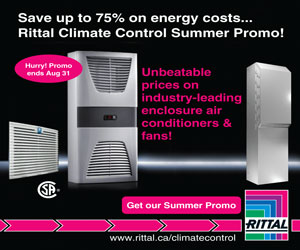 Just in time for summer, Rittal has launched its popular Summer Cooling Promo on its best-selling CSA-approved enclosure air conditioners and fans, including the new Blue e wallmounted Type 3R/4 air conditioners!
From May 1- Aug 31, 2019, companies across Canada can take advantage of the special promo prices to stock up on the enclosure cooling systems that decrease enclosure energy costs up to 75% while enhancing efficiency. Don't forget to check out the revolutionary IoT interface for cool connectivity!
More info:
Marketing@rittal.ca
» Download Now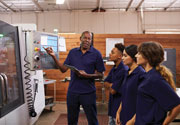 With automation changing the types of manufacturing jobs available in Canada, leaders look for ways to attract new workers and re-engage existing ones
» Read full article
If all goes well, CUSMA should come into effect on January 1, 2020. But it would be wise for manufacturers to proceed as if the CUSMA is a fait accompli.
» Read full article
The Ontario-based provider of 3D printing and rapid manufacturing solutions has had its operations certified compliant with the ISO 9001:2015 standard, an internationally recognized achievement for operational excellence.
» Read full article
Endress+Hauser Canada plans to build a $28 million new facility in Ontario that will emphasize sustainability, aim for LEED Gold status and showcase the company's product offering.
» Read full article
Two Vancouver-area steel manufacturers are receiving $1.6 million in funding from the federal government to upgrade equipment and improve manufacturing practices.
» Read full article
Emerson has opened a cybersecurity lab to help manufacturers confidently adopt digital transformation strategies, while protecting the integrity of their plant operations, networks, systems and data.
» Read full article
The school has received an additional investment of $1.9 million from the provincial government to continue its Southern Ontario Network for Advanced Manufacturing Innovation (SONAMI) project.
» Read full article
Yokogawa Electric Corporation has received a leadership award from global market research and consulting company Frost & Sullivan as part of their 2019 Best Practices Awards.
» Read full article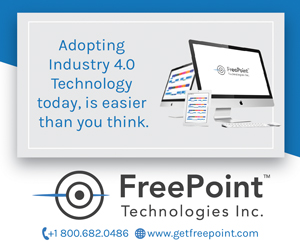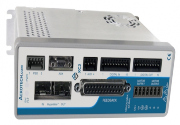 Aerotech has released the XC2 PWM digital drive, a small form-factor, single-axis motor drive designed for motion control applications.
» Read full article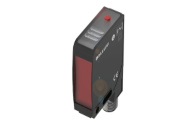 Balluff's newest precision laser sensors allow for precise positioning of small parts, as well as dark, transparent or complex-shaped objects.
» Read full article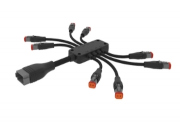 Turck has added an overmolded junction box for cable consolidation applications to its connectivity portfolio.
» Read full article