August 14, 2019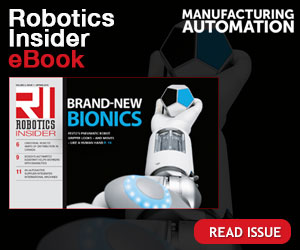 Proax Technologies, a Canadian industrial automation solutions provider, has acquired C&B Industrial Supplies Ltd. in Dartmouth, Nova Scotia.
» Read full article
ABB has appointed Björn Rosengren, currently president and CEO of Sandvik, as its new chief executive officer effective March 1, 2020.
» Read full article
Pilz Safety Automation Canada and technical certification specialist TUV NORD are offering several more courses in 2019 for their joint machine safety certification program.
» Read full article
The company says this will expand the global footprint and manufacturing capabilities of Tri-Dim Filter Corporation's business, which MANN+HUMMEL acquired in 2018.
» Read full article
Ontario manufacturers will be subject to a new insurance premium rate model come January 2020.
» Read full article
OnRobot, a developer of end-of-arm tooling for collaborative robot applications, has opened its first location specifically dedicated to research and development (R&D) in North America.
» Read full article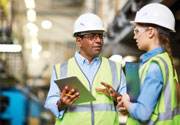 Manufacturing is an industry that has always relied on technology, but as digital advances have brought even greater potential for transformation to the sector, it has found itself embroiled in the battle for the best tech professionals.
» Read full article
The acquisition of Pneumatrol expands ROSS's product portfolio and its presence in the U.K., while generating new opportunities in the process, rail and general automation industries.
» Read full article
Buehler, an ITW Company and manufacturer of materials sample preparation equipment, has announced a partnership with Opti-Tech Scientific, a Toronto-based supplier of scientific equipment, for service needs across Canada.
» Read full article
According to a new report released today by The Conference Board of Canada, 52 per cent of highly safety-sensitive organizations have introduced zero-tolerance cannabis policies.
» Read full article
In Europe, the future factory is quickly moving past a concept and into reality. Manufacturers are embracing large-scale automation, human-robot collaboration and connectivity to push Industry 4.0 forward.
» Read full article
The first-ever Digital Industry USA conference focusing on Industry 4.0 and Industrial Internet of Things (IIoT) solutions in manufacturing is taking place in September, and there's a lot of programming on deck from the fair organizers.
» Read full article
A new white paper says the introduction of connected assets using the Industrial Internet of Things (IIoT) means management must be able to trust not only in its workers and processes, but also in the technology, physical components and systems used to power it all.
» Read full article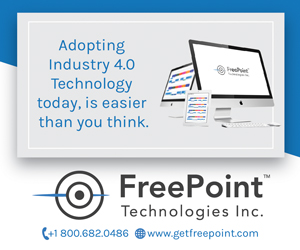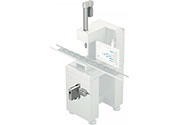 Festo's all-in-one YJKP modular servo press kit delivers precision and repetition accuracy for up to 15 common tasks, including bending, stamping and crimping.
» Read full article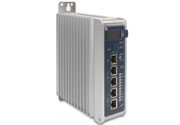 Emerson recently debuted a new portfolio of programmable logic controllers (PLCs) that will enable more comprehensive manufacturing control and production optimization.
» Read full article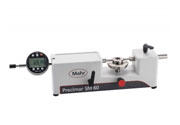 Mahr has introduced the new Precimar SM 60, a length measurement instrument for external measurements on shop floor parts, with a measuring range of 60 mm.
» Read full article