Novemebr 13, 2019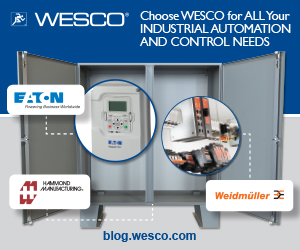 The HAHN Group, a provider of factory automation and robotic solutions, has acquired REI Automation to expand its presence in the United States.
» Read full article
Danfoss Drives has named Ian Barrie as its new head of sales for the Americas.
» Read full article
Montreal-based robotics manufacturer Mecademic packs maximum precision into its petite powerhouses.
» Read full article
Numerous EtherCAT Technology Group (ETG) member companies recently met for the 2019 North American EtherCAT Plug Fest, hosted by Beckhoff Automation.
» Read full article
Allied Electronics & Automation has named six supplier partners as recipients of its APEX (Allied Partner in Excellence) Award, recognizing suppliers whose representatives have help grow the Allied business.
» Read full article
A manufacturer of pool liners and vinyl products used in the building and automotive industries has been fined $100,000 by the Ontario Ministry of Labour after a worker was injured at its plant.
» Read full article
Chantiers Chibougamau, a Quebec forest products company, plans to restart the Lebel-sur-Quévillon pulp mill and cogeneration facility under the new name Nordic Kraft in 2020.
» Read full article
In this issue you'll find a Q&A with Kristian Hulgard of OnRobot, a guide to choosing a robot controller for small assembly robots, and more.
» Read full article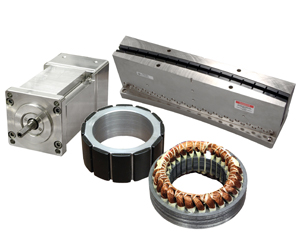 As a motor manufacturer for nearly 50 years, Aerotech can work with you to design a motor that is optimum for your application. With extensive in-house electromagnetic design and analysis capabilities, we can make small design changes to an existing motor in our product catalog or design a completely custom motor from the ground up. Aerotech can accommodate custom designs for low-volume applications. For your next project that requires a custom motor design, contact Aerotech.
» Learn more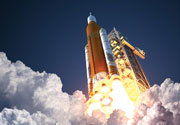 The hardest thing to do is often just to get started. Stepping into the unknown, or perhaps looking forward into a big, indeterminate and not fully defined project, is easy to avoid doing. Paul Hogendoorn's new Industry Watch column covers how to launch a new project.
» Read full article
Based in Montreal, Carbonaro will report to Yves Leduc, chief executive officer of the industrial valve manufacturing company.
» Read full article
The Ontario government has announced a $20.8 million investment in the province's Pre-Apprenticeship Training program to attract more people to the trades.
» Read full article
Collaborative robots are one solution to the country's crisis in manufacturing, says Universal Robots' Joe Campbell.
» Read full article
WestRon, located in Calgary, Alberta, is focused on sales, installations and service of small industrial compressors and blowers.
» Read full article
Mitutoyo America Corporation has announced its sponsorship of Titans of CNC, a free project-based education platform that helps guide students and teachers on CNC machine operation and programming.
» Read full article
As digital transformation continues to proliferate, software development processes for industrial applications must evolve as well.
» Read full article
Siemens is planning to acquire edge technology from the U.S. company Pixeom in a move the company says will strengthen its industrial edge portfolio.
» Read full article
Festo has signed a distribution agreement with Magswitch, which provides switchable magnetic gripping and clamping solutions to automotive and original equipment manufacturers (OEMs).
» Read full article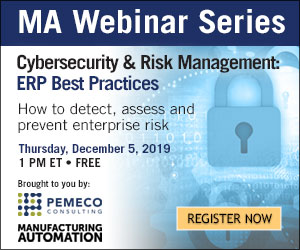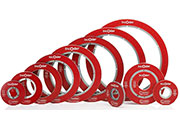 Zettlex's new position sensors, called IncOders, use non-contact, inductive technology for precision angle measurement.
» Read full article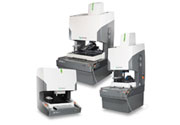 Hexagon's Manufacturing Intelligence division has released the multi-sensor OPTIV M coordinate measuring machine (CMM).
» Read full article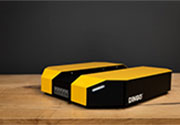 Clearpath Robotics has developed an indoor research robot called Dingo, designed to accelerate robotics research and education.
» Read full article