November 27, 2019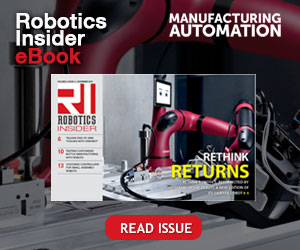 The Robotic Industries Association (RIA) has announced that North American robot unit orders are up 5.2 per cent through the third quarter, compared to 2018 results.
» Read full article
Teamsters Canada says it has reached a tentative deal with Canadian National Railway Co. to renew the collective agreement for over 3,000 workers.
» Read full article
A group of German-owned companies recently addressed Canadian manufacturers still unsure of the value of automation, or how Industry 4.0 practices can benefit their operations.
» Read full article
A Montreal company received €100,000 in financial resources and will be given access to researchers and product development teams at Nokia and Nokia Bell Labs.
» Read full article
Nearly a third of Canadian companies are performing poorly with regards to cybersecurity, leaving themselves at risk to attack, according to a new study by the Canadian Advanced Technology Alliance (CATA).
» Read full article
The Women's Executive Network (WXN) has named Susan Uthayakumar one of Canada's Most Powerful Women for 2019.
» Read full article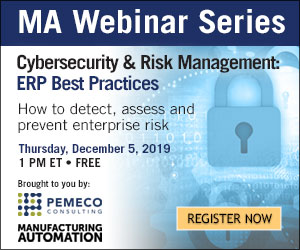 Join Manufacturing AUTOMATION and Pemeco Consulting for our free webinar!
Cybersecurity & Risk Management: ERP Best Practices
December 5, 2019 | 1 PM ET
You'll learn:
• Which areas of your industrial control system are of most concern
• How bad agents get access to networks and equipment
• How to respond to a cybersecurity threat
• How to strengthen your resilience to attacks
Speaker Jonathan Gross, managing director of Pemeco Consulting, will provide a digital road map on how to manage risk across the enterprise.
» Register now!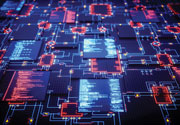 In her last column for Manufacturing AUTOMATION, Cisco's Jennifer Rideout delves into SD-WAN, which she says "has been heralded as the future of networking." But what does it mean for your manufacturing business?
» Read full article
According to new research from IBM, destructive cyberattacks capable of rendering victim systems inoperable have doubled in the past six months, and 50 per cent of affected organizations are in the manufacturing sector.
» Read full article
A manufacturing facility in London, Ontario, has been fined $65,000 by the provincial court after a worker suffered critical injuries in a machinery accident.
» Read full article
The Digital Partner Program connects companies to expertise and solutions from industry players such as Accenture, Microsoft, PTC, ANSYS and EPLAN.
» Read full article
Ontario industrial companies that successfully implement health and safety programs in their workplaces may be financially rewarded in a new $140-million initiative.
» Read full article
B&R, a unit of ABB's robotics and discrete automation business, has modified its automation portfolio to integrate ABB robots.
» Read full article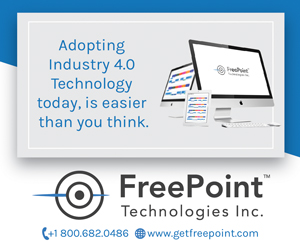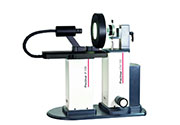 Mahr has updated its Precimar ICM 100 Dial and Digital Indicator Calibrator, designed for the automated testing of measuring equipment, to include image processing.
» Read full article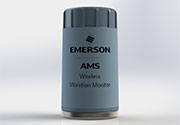 Emerson has introduced the AMS Wireless Vibration Monitor, which performs prescriptive analytics on vibration data to automatically identify failure modes.
» Read full article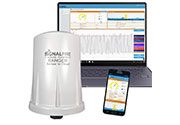 SignalFire Wireless Telemetry has added to its wireless IoT product offering with the RANGER, a cellular-based transmitter and new 4G LTE-M platform.
» Read full article