December 4, 2019
Overall business conditions improved during November 2019, marking three months of sustained recovery, according to IHS Markit.
» Read full article
The province says it is working with Bombardier Thunder Bay and local unions on the centre, which will connect laid-off workers with local job and training opportunities.
» Read full article
This capability will allow IO-Link sensors and devices at the lowest level of the network to be better connected with EtherNet/IP controllers and devices at higher levels of the network.
» Read full article
The automation company has developed an educational workstation for use in classrooms, robotics labs and robotics training centres.
» Read full article
In the latest issue of Manufacturing AUTOMATION, we explore how innovation both on the production line and off can impact manufacturing operations.
» Read full article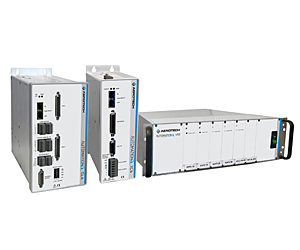 Aerotech's next-generation Automation1 drive hardware with HyperWire® fiber-optic interface improves accuracy and throughput by offering lower servo positioning noise while providing higher-power output than previous designs. The Automation1 drive and drives racks are all compatible with the A3200 motion controller and are available in rack mount and panel mount versions. Visit
https://www.aerotech.com/product-catalog/drives-and-drive-racks
for more information.
» Learn more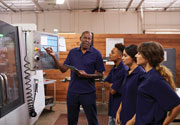 Experienced workers are assets on the manufacturing floor. Here's how to make them feel valued.
» Read full article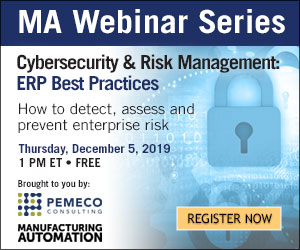 Join Manufacturing AUTOMATION and Pemeco Consulting for our free webinar on Thursday!
Cybersecurity & Risk Management: ERP Best Practices
December 5, 2019 | 1 PM ET
You'll learn:
• Which areas of your industrial control system are of most concern
• How bad agents get access to networks and equipment
• How to respond to a cybersecurity threat
• How to strengthen your resilience to attacks
Speaker Jonathan Gross, managing director of Pemeco Consulting, will provide a digital road map on how to manage risk across the enterprise.
» There's still time to register!
Mediacorp Canada invited about 10,000 employers to submit applications to the 2020 contest, which is celebrating its 20th year.
» Read full article
The next four years will bring strong growth in motion control, says a new report conducted by Interact Analysis, a market research firm specializing in intelligent automation.
» Read full article
The government of Ontario is launching a province-wide Job Site Challenge to identify large sites of land where automakers or other advanced manufacturers could invest by building a large plant.
» Read full article
The tech company hosted its demonstration with Bosch Rexroth at the 2019 Smart Production Solutions (SPS) trade fair, which ran Nov. 26 to 28 in Nuremberg, Germany.
» Read full article
Nissan is investing 33 billion yen ($303 million) in its flagship auto plant in Japan, in a first rollout of a production system geared toward electric vehicles.
» Read full article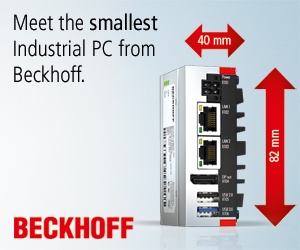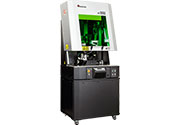 Mahr has updated its Precimar ICM 100 Dial and Digital Indicator Calibrator, designed for the automated testing of measuring equipment, to include image processing.
» Read full article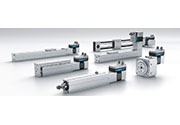 Festo has created the Simplified Motion Series of electric drives for jobs requiring very simple motion or positioning.
» Read full article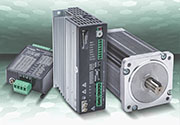 AutomationDirect has added a high-voltage AC drive and compatible high torque motors to its stepping system motion control product offering.
» Read full article