A message from our sponsor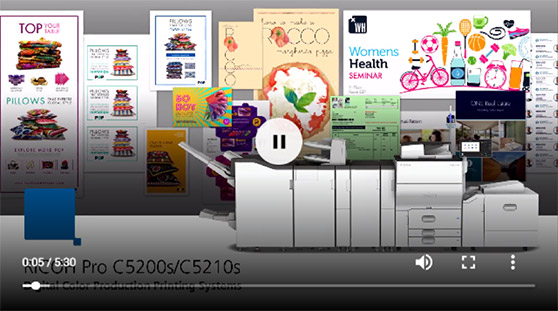 We know you're probably anxiously awaiting the arrival of your Ricoh samples!

In the meantime, we thought you might benefit from taking less than 2 minutes to watch this SHORT video on the Ricoh Pro C5200 Series.

WHY? Because who doesn't like to LOWER their COST and INCREASE their PROFITABILIY?

These AFFORDABLE and COMPACT production-level MFPs deliver exceptional image quality across a broad range of substrates.
**Please click here if you would like to opt-in to receive Ricoh Canada's best practices, news and offers via email.
>> Watch the Full Video Here