August 22, 2019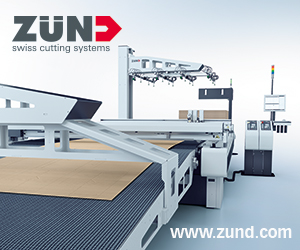 The Flag Shop has installed an EFI VUTEk FabriVU 340i dye-sublimation printer. The Vancouver, B.C.-based soft-signage and textile printing company has 11 franchise locations across Canada and is using its new printer to expand product offerings from coast to coast.
» Read full article
MPI Print has acquired an Agfa Tauro large-format press and an Esko fully automated C64 digital cutter for its Concord, Ont., plant. Over the next year, the trade printer plans to introduce several other machines to help supplement its expansion in the large-format and packaging markets.
» Read full article
A look at the latest Lexus Canada mesh tower wraps at Edmonton International Airport, produced and installed by Cowan Graphics in partnership with Pattison Outdoor.
» Read full article
Our July/August cover story explores three print suppliers that produced a select portion of the spectacular media MLSE used in recent months to promote the Raptors brand and its journey to a historic championship win.
» Read full article
Canon Canada introduced the Océ Arizona 1300 series of high-productivity mid-volume UV true flatbed printers, delivering prints up to 568 square feet per hour and high-density prints up to 380 square feet per hour.
» Read full article
An immersive installation promoting the superhero blockbuster Aquaman at Yorkdale Shopping Centre in Toronto was turned around in less than a week, led by Global Printing Enterprises using specialist graphics media from Drytac.
» Read full article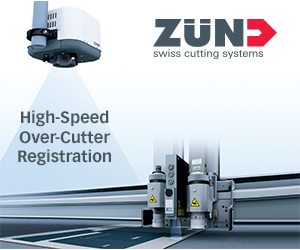 Zünd's high-speed Over-Cutter Camera system OCC and fully automated Board-Handling System BHS150 are just two examples of digital production workflows that offer productivity and throughput at an industrial level, especially when paired with the Zünd dual-beam D3 cutter. The latter can accommodate 3 different high-performance tools (cutting, creasing, routing, and more) on each beam and, depending on the job, double the throughput of a single-beam system. See a selection of Zünd's latest productivity tools in action
HERE
or visit us at Printing United (formerly SGIA Expo), October 23-25, in Dallas, Texas.
» Learn more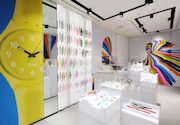 Whether it's an event poster, indoor or outdoor signage, vehicle wrap, storefront decal, tradeshow graphic, wall mural or architectural drawing – to name a few – we can find wide-format printing all around us.
» Read full article
Zund America has appointed Scott Spagnolli to the position of North American Sales and Channel Manager responsible for Canada and the United States.
» Read full article
Fujifilm and Inca Digital have introduced a new addition to the OnsetX UV flatbed series, the OnsetX HS range, capable of printing up to 15,597 square feet per hour.
» Read full article
Manufacturer of wide-format inkjet printers and cutters Mutoh America has relocated its North American headquarters to 4405 E. Baseline Rd, #120 Phoenix, Ariz. Scheduled to open at the end of this month, the new headquarters will house a new, larger learning centre that will feature the latest printing technology from Mutoh.
» Read full article
Imaged Advertising Creations is the first company in Canada to install the 17-foot wide EFI VUTEk FabriVU 520 dye-sublimation printer, as it continues to grow its dye-sublimation business into new markets and industries.
» Read full article
Swiss manufacturer of large-format printers swissQprint says it is now servicing the Canadian market through its U.S. subsidiary after a "mutually agreed termination" of the partnership with Cansel/Cobalt.
» Read full article
Durst has launched the P5 350 and P5 210 new printing systems for large-format specialists based on the P5 technology platform. At FESPA 2019, Durst also presented the P5 250 HS printing system, unveiled in 2018 and now further developed.
» Read full article
Quebec's Impecca recently purchased an Agfa Jeti Tauro H2500 and an Anapurna RTR3200.
» Read full article
Mimaki has debuted the new JFX200-2513 EX UV-LED flatbed printer, which it says has adopted a new draft mode that enables a maximum print speed of up to 12 boards per hour. Its three staggered printheads allow for simultaneous printing without sacrificing speed, even when using white and clear inks, it says.
» Read full article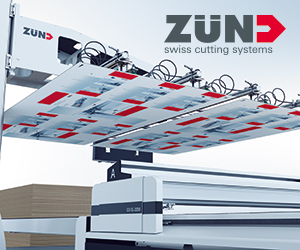 Location: Palais Royale, Toronto, Ont.
Date: November 7, 2019
» More Info
Location: Chicago, Ill.
Date: October 3-5, 2019
» More Info
Location: Dallas, Texas
Date: October 23-25, 2019
» More Info