October 4, 2018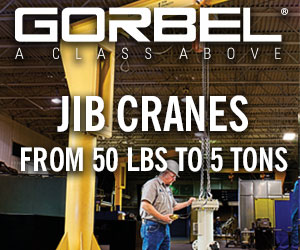 NY Times says Trump and his father avoided gift and inheritance taxes by setting up a sham corporation and undervaluing assets to tax authorities.
» Read More
Bill 148 mandates equal pay for part-time and temporary workers doing the same job as full-time employees and increases vacation entitlements.
» Read More
New labour and environmental commitments included in the deal, but feds fell short in other areas.
» Read More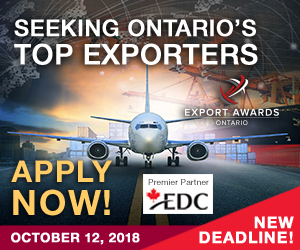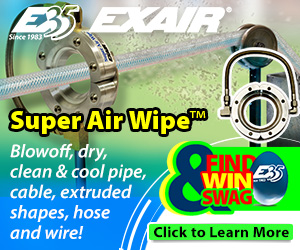 EXAIR's Super Air Wipe™ provides a uniform 360° airstream that is ideal for blowoff, drying, cleaning and cooling of pipe, cable, extruded shapes, hose, wire and more. The split design offers easy clamping around the surface of the material moving through it, eliminating the need for threading. Stainless steel wire braided hose is included on sizes up to 4" for added corrosion and heat resistance. Aluminum models are rated for temperatures up to 400°F (204°C) and stainless steel models for temperatures up to 800°F (427°C).
» Read More
The NAFTA renegotiation became a US attack on its continental allies and has ended up as a flawed peace.
» Read more
Dani Reiss says counterfeiting helps raise brand awareness.
» Read more
The new deal is preferable to economic chaos.
» Read more
How does your pay measure up? Use the Salary Calculator to compare your wage against national averages.
» Read more
...Then you are a candidate for the Ontario Export Awards. Deadline extended to October 12.
» Read more
TRENDING ON CanadianManufacturing.com...
Canadian municipalities are crucial democracies that are grounded in particular locales. Torontonians should have the last say in its infrastructure
» Read more
Apex Clean Energy says it could have the turbines up and running by 2022
» Read more
The United States is committing to use offensive and defensive cyber operations for NATO allies, but will call the shots on its own capabilities and staff
» Read more
The goal is to develop an autonomous vehicle that can be produced at a high volume for global deployment
» Read more
Robots may be key to a new wave of local agriculture, especially as a way to defray the high costs of human labour
» Read more