October 11, 2018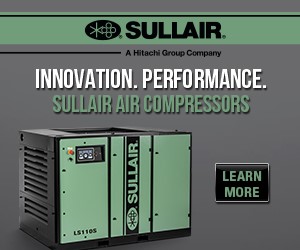 Employers and labour groups divided on the issue of drug testing.
» Read More
Alleged Chinese spy accused of attempting to steal secrets from US aerospace companies.
» Read More
Faith Goldy, a former journalist, espouses anti-immigrant views and policies.
» Read More
Paul Rosenfeld of New York planned to use the bomb to kill himself and draw attention to his radical political beliefs.
» Read More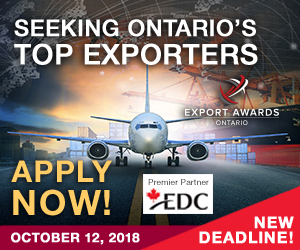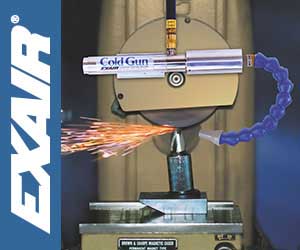 Heat buildup on dry machining operations reduces tool life and machining rates. The Cold Gun Aircoolant System produces a stream of clean, cold air at 50°F (28°C) below supply air temperature. Operation is quiet and there are no moving parts to wear out. It will remove heat to prolong tool life and increase productivity on machining operations. The Cold Gun eliminates the costs associated with the purchase and disposal of cutting fluids and worker related health problems from breathing airborne coolants or slipping on wet floors. EXAIR's Cold Gun is non-adjustable to prevent freeze-up during use.
» Read More
Ontario and Quebec not playing by the rules.
» Read more
How does your pay measure up? Use the Salary Calculator to compare your wage against national averages.
» Read more
USMCA provision may have been attempt by US to single out China.
» Read more
...Then you are a candidate for the Ontario Export Awards. Deadline extended to October 12.
» Read more
TRENDING ON CanadianManufacturing.com...
While governments should not pick winners and losers in business, encouraging the strengths of a core industry is part of managing a strong economy
» Read more
A Unifor lawyer says the union is writing opinions on why policies prohibiting all employees from using cannabis won't stand scrutiny, as well as filing grievances
» Read more
BMW will also invest in new and existing plant facilities in Shenyang, increasing production capacity to 650,000 vehicles a year from the early 2020s
» Read more
Christine Lagarde, managing director of the IMF offers advice for US and China tariff tensions: "De-escalate. Fix the system. Don't break it."
» Read more
Mayor John Tory leads in the polls and seems poised for victory on October 22. Former chief city planner Jennifer Keesmaat is Tory's primary challenger
» Read more