November 13, 2018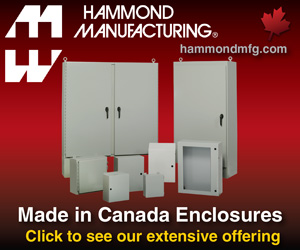 Bus maker is transferring some of the high-dollar electrical components currently made in Winnipeg.
» Read More
Toronto's hopes of hosting Amazon's new HQ have been dashed.
» Read More
Trump tweeted, "They were starting to learn German in Paris before the US came along."
» Read More
Bellemare has avoided interviews since word of the job cuts last week alongside Q3 results.
» Read More
Carr says China's interest in so many Canadian products could ultimately lead to a comprehensive agreement.
» Read More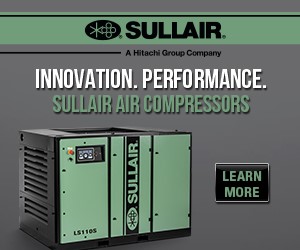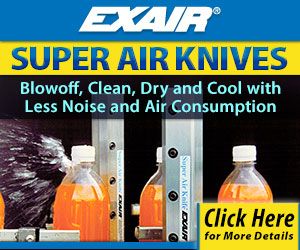 EXAIR's Super Air Knife™ dramatically reduces compressed air usage and noise when compared to other blowoffs. It offers a more efficient way to clean, dry or cool parts, webs or conveyors and delivers a uniform sheet of laminar airflow across the entire length.
Noisy blowoffs become a whisper when replaced with the Super Air Knife. Even at pressures of 80PSIG, the sound level is surprisingly quiet at 69dBA for most applications! Air amplification ratios (entrained air to compressed air) of 40:1 are produced.
» Read More
The Ford government's branding as a free market crusader may be off base, and their policies could stifle certain businesses.
» Read more
CCOHS says make sure they are aware of workplace hazards and safety requirements.
» Read more
Ottawa is simply layering a carbon tax on top of a pre-existing and very inefficient mix of regulations.
» Read more
Build the relationship with your crew to lay a solid foundation.
» Read more
TRENDING ON CanadianManufacturing.com...
A report says that between April 2017 and March this year, raw sewage overflowed into southern Ontario waterways 1,327 times from nearly 60 outdated municipal sewer systems
» Read more
The story of the botched assassination will be part of an epic tale told in a tightly secured New York City courtroom as part of Joaquin "El Chapo'' Guzman's long-awaited trial
» Read more
Pabst's attorneys argue in court documents that MillerCoors LLC is lying about its brewing capacity to break away from Pabst and capture its share of the cheap beer market by disrupting Pabst's ability to compete
» Read more
Levola, the producer of "Heksenkaas,'' or witches' cheese, wanted its spreadable dip protected from copycats
» Read more