December 4, 2018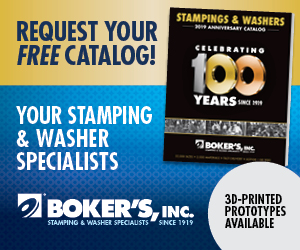 But the Hays annual salary survey shows pay for existing staff lags
» Read More
No time for transitional economies, action needed within the next few years.
» Read More
Low prices raising concerns the oilpatch will have to find savings elsewhere by slashing capital spending or jobs.
» Read More
Trump dug in his heels on climate change and language referencing protectionism.
» Read More
Only postponing US tariff hikes on Chinese goods for 90 days while the two sides negotiate.
» Read More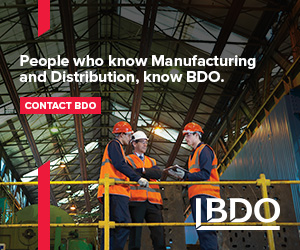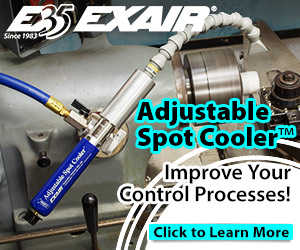 EXAIR's Adjustable Spot Cooler is the low cost, maintenance free solution to a variety of industrial spot cooling problems. With the turn of a knob, you can select the temperature best suited to your application. The Adjustable Spot Cooler provides a precise temperature setting from minus 30 degrees Fahrenheit to room temperature. A swivel magnetic base provides easy mounting and portability. Flexible tubing that holds its position directs the cold air. No moving parts or CFC's assures maintenance free operation.
» Read More
Food prices will rise between 1.5% to 3.5% next year; vegetables will see the biggest price jumps – between 4% and 6%.
» Read more
Canada will be able to export up to 2.6 million passenger vehicles into the US tariff-free.
» Read more
A European-Russian robot, a Chinese craft, and an orbiter from the United Arab Emirates are due to explore the red planet.
» Read more
Peer-to-peer platform allows GM customers to rent out their vehicles, offsetting some ownership costs.
» Read more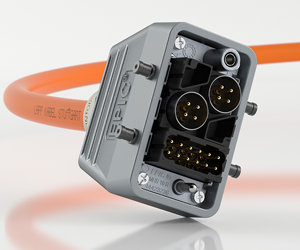 As the Industrial Internet of Things (IIoT) develops, cables and particularly connectors will not only become more important, they will be indispensable for a long time to come. In fact, connectors are replacing hard wiring because they can easily be released and re-inserted elsewhere when necessary. LAPP's new EPIC
®
MH is a modular connector system capable of transmitting power, signal and data in a single connector. The series can easily adapt to machines' modularity and expanding functionality to handle the smart factory's wide range of stringent requirements as well as virtually any future demands.
» Read More
TRENDING ON CanadianManufacturing.com...
The former U.S. president and World War II veteran passed away over the weekend. He was 94
» Read more
The Tory election platform budgeted $30-million for a carbon tax court challenge
» Read more
After the high profile arrest of Nissan's chairman, questions are being raised about corporate culture and a lack of oversight in Japan, which could be leading to bad behaviour among executives
» Read more
The Canadian Truck King Challenge, which celebrated its 12th anniversary this year, provides the unique opportunity to evaluate trucks in real-world use
» Read more