December 6, 2018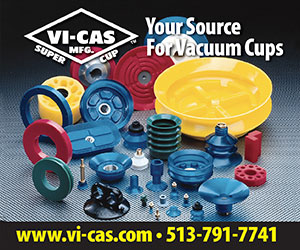 Global growth was already slated to slip to 3.5% next year from 3.7%.
» Read More
Meng Wanzhou faces possible extradition to the US, suspected of trying to evade US trade curbs on Iran.
» Read More
Trudeau will have to contend with challenges from conservative premiers.
» Read More
Automakers also in talks about an alliance to build commercial vehicles that could lead to other ventures.
» Read More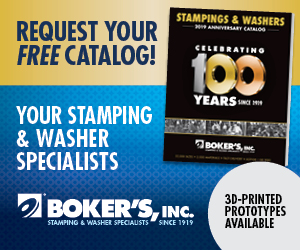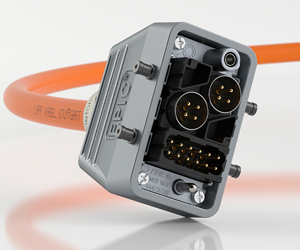 As the Industrial Internet of Things (IIoT) develops, cables and particularly connectors will not only become more important, they will be indispensable for a long time to come. In fact, connectors are replacing hard wiring because they can easily be released and re-inserted elsewhere when necessary. LAPP's new EPIC® MH is a modular connector system capable of transmitting power, signal and data in a single connector. The series can easily adapt to machines' modularity and expanding functionality to handle the smart factory's wide range of stringent requirements as well as virtually any future demands.
» Read More
The calculations put some of the Paris agreement's goals nearly out of reach.
» Read more
St. Catharines propulsion plant lighting project is cutting electricity use.
» Read more
They cost the Canadian economy up to $130 billion a year, but we can change that.
» Read more
Altria is the latest of a large group of tobacco and alcohol companies racing to get a piece of the cannabis market.
» Read more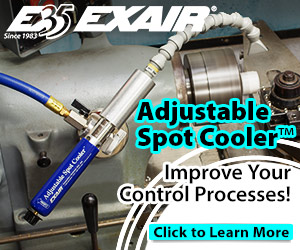 EXAIR's Adjustable Spot Cooler is the low cost, maintenance free solution to a variety of industrial spot cooling problems. With the turn of a knob, you can select the temperature best suited to your application. The Adjustable Spot Cooler provides a precise temperature setting from minus 30 degrees Fahrenheit to room temperature. A swivel magnetic base provides easy mounting and portability. Flexible tubing that holds its position directs the cold air. No moving parts or CFC's assures maintenance free operation.
» Read More
TRENDING ON CanadianManufacturing.com...
Staff from Grassy Narrows met Tuesday with Indigenous Services Minister Jane Philpott to discuss progress on the mercury treatment facility
» Read more
The auditor's report scrutinizes public spending in a number of areas, including social assistance programs, IT services and public transportation
» Read more
Prime Minister Theresa May is struggling to keep the Brexit deal on track as legislators on both sides of Britain's EU membership debate oppose it
» Read more
Some automakers are cancelling many car models, but Toyota's CEO doesn't see that happening with Toyota. The company's U.S. car sales fell below 30 per cent of sales in November
» Read more