February 14, 2019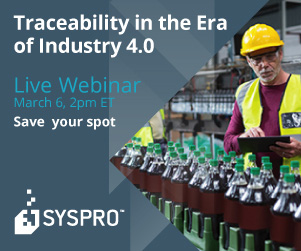 But short list of three proposed witnesses does not include the former attorney general, who resigned from cabinet Feb. 12.
» Read More
Trump may let the deadline slide if talks are going well; additional duties on $200 billion of Chinese goods if they don't.
» Read More
Will initially employ more than 100 people, and grow to 650 new positions at full capacity by the end of 2020.
» Read More
Ottawa's legal position is that climate change is a national concern and the federal government has the power to impose a carbon tax under the Constitution.
» Read More
Critics say proposed system similar to carbon tax Ford government is opposing.
» Read More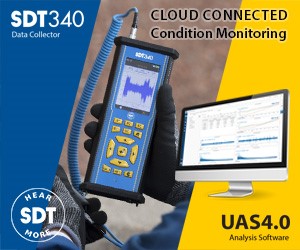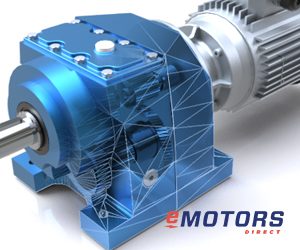 Motors Direct offers Custom Built Gearboxes
and
Gearmotors
with the exact specifications needed for the job. With the easy-to-use, highly robust custom gearbox builder, you can customize your gearbox or gearmotor in minutes. Just follow the 5-step wizard and you'll be able to get pricing, data packs and everything you need for your new custom gearbox.
Everything is assembled and shipped out within days. You can expect your custom gearbox to arrive in 2-3 weeks. It's that easy. Give it a try and see for yourself.
» Visit eMotors Direct to learn more...
Opportunity outlived its twin by eight years and set endurance and distance records that could stand for decades.
» Read more...
Endeavor is a developer of battle-tested, tactical unmanned ground vehicles for the global military, public safety and critical infrastructure markets
» Read more...
Eliminating eight wastes leads to world-class performance.
» Read more...
Has fixturing, custom tooling and assembly applications.
» Read more...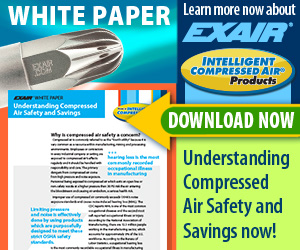 Compressed air safety is a concern within manufacturing, mining and processing environments. Learn about the dangers that can come from high pressure and noise exposure. Improper use of compressed air commonly exceeds OSHA's noise exposure standards and causes noise induced hearing loss. Learn how to be sure you are OSHA compliant and how EXAIR's Intelligent Compressed Air products can help you. Download EXAIR's latest white paper, "Understanding Compressed Air Safety and Savings".
» Download now...
If the provincial prosecution service pushes ahead with the four potential fraud charges outlined in court filings, the embattled engineering giant would face a legal battle on another front
» Read more
Declining orders have forced the European economic powerhouse to wave goodbye to the superjumbo, 500-plus-seat plane
» Read more
The regulation will require all vehicles sold to come equipped with the technology by which sensors monitor how close a pedestrian or object might be
» Read more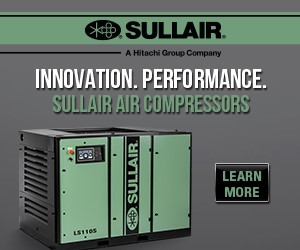 A 'DX' strategy unlocks real value today and transforms your business for future success
» Read more
eMotors Direct suggests two methods to avoid bearing failure
» Read more
PLANT Outlook 2019 study shows they're expecting business to be good, but confidence has tumbled since last year
» Read more
How MetroVan performed a critical infrastructure upgrade while meeting environmental and economic obligations.
» Read more