September 4, 2019
The total investment to increase operational efficiency at the Port of Corner Brook includes $5.5 million from the federal government and $850,000 from the government of Newfoundland and Labrador.
» Read More
APP Canada is celebrating 20 years of growth in Canada with a look back at its strategy of evolution.
» Read More
With its team of 130 full-time employees, the mill is expected to ramp to an expected production rate of approximately 150,000 air dried metric tons per year (admtpy) of unbleached softwood kraft pulp.
» Read More
Here are four myths about paper and how the new, data-driven pulp and paper industry really stacks up.
» Read More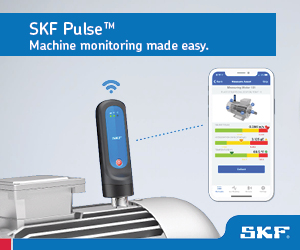 Would you like to be able to predict machinery issues on all your auxiliary equipment before operations are impacted? With SKF Pulse, anyone on your team can monitor machine health without the need for training or diagnostic expertise.
In-app SKF Pulse Checks provide access to expert analysis and advice from SKF.
It's easy to get started, and with a cost-effective price point, there's no need to make the case for capital expenditure.
Contact your authorized SKF distributor for a demonstration and quote today!
>> More Info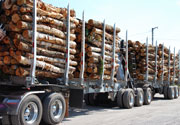 Wood fibre costs fell in most regions of North America during the first six months of 2019, with the biggest declines in Western Canada and the US Northwest.
» Read More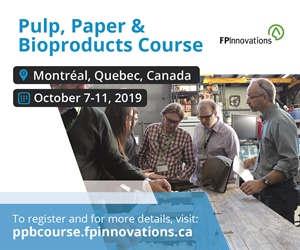 Looking to better understand pulp and paper manufacturing and get familiar with the emerging bioproducts industry? This one-week course is for you!
Get expert answers to technical questions and operating problems. Once you complete the course, you will get a 35-hour training certificate that can be used to fulfill the requirements for some professional designations.
October 7–11, 2019, in Montréal, Quebec, Canada
>> Learn more
AstenJohnson, a global manufacturer of pulp and paper machine clothing, says it continues to focus on its PMC and nonwovens business while searching for future strategic growth opportunities.
» Read More
The Canadian Apprenticeship Forum (CAF-FCA) is creating a task force to develop a National Strategy for Women in Trades.
» Read More
Domtar Corporation has released its 2019 Sustainability Report, which details the progress the company has made on emissions and waste reduction.
» Read More
Catalyst Paper's Crofton pulp and paper mill in British Columbia will manage the pumping of water from Cowichan Lake into the Cowichan River to help alleviate the effects of drought.
» Read More

The Sulzer Sense solution includes wireless sensors that are attached to a pump, agitator, motor or any rotating equipment.
» Read more
Packaging solutions provider BillerudKorsnäs has introduced a new paper quality for e-commerce bags as a substitute for single-use plastic.
» Read more
AMETEK Surface Vision has added a colour classification option for contaminants to its SmartView defect inspection system.
» Read more