November 13, 2019
Fortress Global Enterprises has reported its 2019 third-quarter results, citing an operating EBITDA loss of $7.2 million compared to operating EBITDA loss of $9.5 million in the previous quarter.
» Read More
APP Canada will expand its Paperline portfolio of products with Paperline Gold, a premium grade paper with 98 per cent brightness, in early 2020.
» Read More
KP Tissue Inc. (KPT) has reported strong growth in its Q3 2019 financial and operational results for Kruger Products L.P. (KPLP).
» Read More
Chantiers Chibougamau, a Quebec forest products company, plans to restart the Lebel-sur-Quévillon pulp mill and cogeneration facility under the new name Nordic Kraft in 2020.
» Read More
Cascades has released its financial results for the three-month period ended September 30, 2019, citing sales of over $1.26 billion.
» Read More
The Ontario government has announced a $20.8 million investment in the province's Pre-Apprenticeship Training program to attract more people to the trades.
» Read More
The board of directors of BillerudKorsnäs AB has appointed the current chairman of the board, Lennart Holm, as acting CEO, effective as of November 5, 2019.
» Read More
Martin Fairbank investigates advanced process control modules combining model predictive control, soft sensors and pulp tracking.
» Read More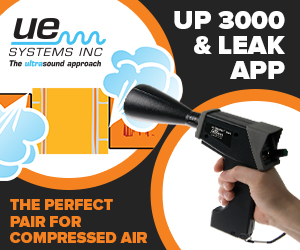 With UE Systems UP 3000 & our free leak survey app you can find leaks & generate a report all from the palm of your hands. Find leaks, tag them, fix them, & calculate your savings right on the spot! Generate the report and send via email all with a few clicks. The UP 3000 & the Leak App - the perfect pair for compressed air!
» Learn more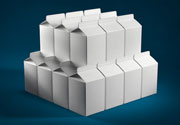 Sustainability innovations drive growth for functional and barrier coatings in paper, says a new Smithers market report.
» Read More

Rayonier Advanced Materials has reported a net loss from continuing operations for Q3 2019 of $14 million, or $0.29 per diluted common share.
» Read More
Sustainably sourced packaged material is becoming increasingly important in Canadians' purchasing decisions, with 62 per cent willing to pay more for such products.
» Read More
The Kruger Products Gatineau Plant has been certified ISO 50001 for energy management, making Kruger Products L.P. the first company to receive the certification from the Bureau de normalisation du Québec (BNQ).
» Read More
Pixelle Specialty Solutions has signed an agreement to acquire specialty paper mills in Jay (Androscoggin), Maine and Stevens Point, Wisconsin from Verso Corporation.
» Read More
Voith has released the SealView inspection system, which monitors the wear on every single seal strip and can be used with conventional and Voith HydroSeal seal strip designs.
» Read More
Willamette Falls Paper Company in West Linn, Oregon has made its first successful trial of non-wood paper grades using pulp from local agricultural waste – producing both coated and uncoated grades using 10 per cent non-wood pulp fibre.
» Read More
Gelpac, a Canadian paper and polyethelene packaging solutions supplier, has acquired WBC Extrusion Products, an American specialty manufacturer of single-use blown polymer films
» Read More
ND Paper plans to make improvements to its mills in Maine and Wisconsin over the next year.
» Read More