The Security Summit virtual conference returns February 17, 2022, bringing together members of Canada's security channel to learn more about how to expand their businesses, attract new customers, retain more clients and offer more value.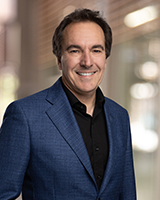 Our keynote speaker is Dean Drako, founder and CEO of cloud video surveillance provider Eagle Eye Networks.
Drako is also chairman of Brivo, a cloud access control company, and founder and CEO of Drako Motors, where he launched Drako GTE, a 206-MPH, 1200HP, four-passenger electric luxury supercar.
In addition, Drako was founder, president, and CEO of Barracuda Networks, where he created the IT security industry's first spam filter appliance and then grew the company to more than 140 products and 150,000 customers from its inception in 2003 through 2012.
Register now for Security Summit Canada on Feb. 17 for your opportunity to hear more about Dean Drako's vision of security industry growth, business development and technology innovation.