A Message from Aviation This Week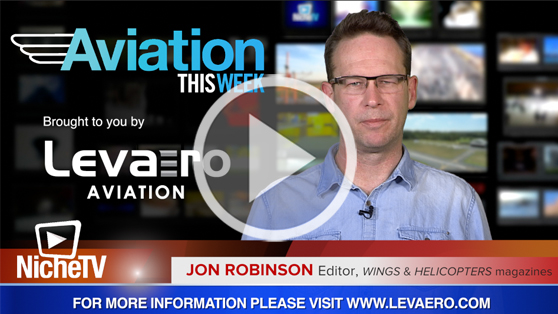 In this episode of Aviation This Week: KF Aerospace breaks ground on a $30 million expansion in Hamilton, which will also benefit Mohawk College. GAMA reports on year-end aircraft shipments, with the first increase in all segments since 2013. The Boeing-Embraer joint venture receives Embraer shareholder approval.

>> Subscribe to Wings magazine and enews to keep up with industry news

>> Watch more episodes of Aviation this Week online HERE

>> Find Wings on Facebook HERE

>> Follow on Twitter @wings_magazine.

We acknowledge the support of the Ontario Media Development Corporation
Brought to you by Levaero Aviation
>> Watch video