A Message from Aviation This Week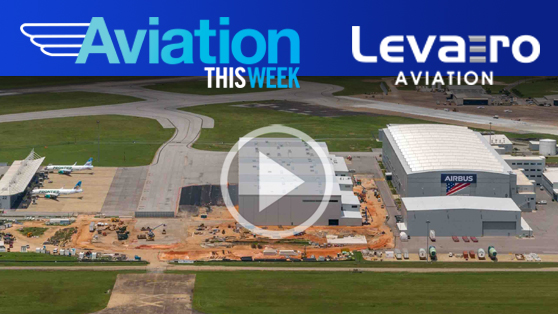 In this episode of Aviation This Week: Airbus begins manufacturing the A220 aircraft in Mobile, Alabama, expecting to deliver its first U.S.-made aircraft to Delta in 2020. Then Bombardier takes a net loss in the second quarter as it continues to restructure aerospace and incur legacy rail costs; and CAE reaches a deal to train more than 700 new pilots for Southwest Airlines over the next 10 years.

>> Subscribe to Wings magazine and enews to keep up with industry news

>> Watch more episodes of Aviation this Week online HERE

>> Find Wings on Facebook HERE

>> Follow on Twitter @wings_magazine.

We acknowledge the support of the Ontario Media Development Corporation
Brought to you by Levaero Aviation
>> Watch video