@{mv_date_MMM d, yyyy}@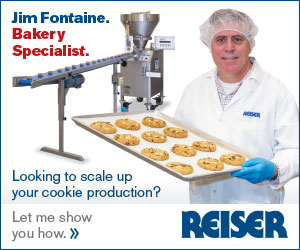 (REPEAT) The Bakery Showcase for 2020 has been postponed. CEO and president of the Baking Association of Canada released the following statement in light of the Coronavirus and the association's decision to 'flatten the curve.'
» Read more...
If you haven't already entered the Jake the Baker contest, you have even more time to polish your story and send us your entry.
» Read more...
Emergency Business Accounts and Small and Medium-Sized Business loans are among some forms of financial aid for businesses hit by COVID-19.
» Read more...
Ontario's Minister of Finance tabled several measures to assist residents impacted by the COVID-19 pandemic.
» Read more...
The province of Ontario has launched a toll-free line to provide support to businesses who have questions about the province's recent emergency order to close at-risk workplaces.
» Read more...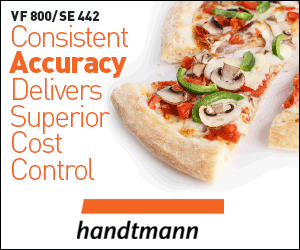 The value of consistent +/- 1% scaling of premium pizza dough makes a bottom-line difference - gram-by-gram, batch by batch. And Handtmann's gentle and adjustable vane cell feed system provides gentle handling and a short product path. That means less friction, lower temperature rise and very consistent quality.
>> Learn more
The corporation issued a statement stating that it is "taking all possible measures to ensure the health and welfare of its employees at all of its facilities."
» Read more
With dine-in experiences shut down for nearly every bakery and café in the country, Paytronix has rolled out a way for restaurants to stand-up an online order and delivery program in just a few days.
» Read more
The Government of Ontario provided a list of companies that are considered "essential services" and food service industries are among them.
» Read more
The association asked all provincial governments to take evictions 'off the table' until funding solutions are in place.
» Read more
Many bakeries, café and restaurants were hit by the COVID-19 pandemic; many businesses might be eligible for financial relief.
» Read more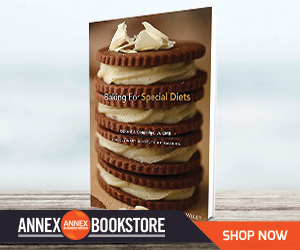 Baking for Special Diets
teaches readers how to widen the scope of their offerings and create flavorful recipes to meet all kinds of dietary needs.
This text explains the wide range of dietary challenges of which pastry chefs and bakers should be conscious, including celiac disease, diabetes, high blood pressure, high cholesterol, kosher diets, and more.
From Low-Fat Vanilla Mousse and Reduced-Calorie Linzer Cookies to Sugar-Free Crème Caramel and Vegan Boston Cream Pie,
Baking for Special Diets
provides chefs with an arsenal of recipes that are healthy, versatile, and always delicious.
>> Order now
Rather than attempting to reschedule for a later date this year, the uncertain outlook has led the symposium's organizers to move the entire event to 2021.
» Read more...
Many businesses fear extreme debt and closure in the wake of the Coronavirus (COVID-19) quarantines.
» Read more...
AMF Bakery Systems announced Guillaume Joly, previously global business development manager, will transition to the role of director of sales for U.S. and Canada.
» Read more...
Puratos issued a statement to support bakeries and the broader food system during this unprecedented crisis.
» Read more...