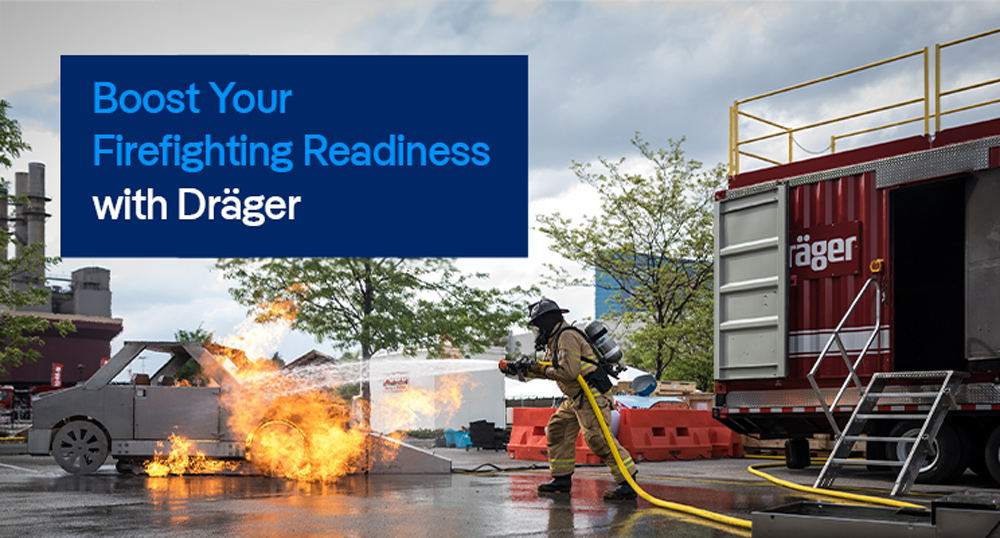 Comprehensive Live Fire Scenario Training
Improve your firefighting expertise with Dräger's comprehensive fire training systems. Get the hands-on experience of live fire scenarios, learn the nuances of fire behavior, and gain confidence in your firefighting techniques. Our solutions range from Class A and Class B training systems, from muti-level training tower to mobile training units, ensuring flexibility and versatility. Dräger fire training system will meet your NFPA training requirements.

We also know funding can be a concern. That's why Dräger helps you navigate through potential funding opportunities, making these vital resources more accessible. Get ready for an immersive, modern, and accessible approach to firefighting training, tailored to your unique needs.
Are you a FireFit Championship 2023 Competitor?
 
Get your hands on Dräger's HPS® SafeGuard - the lightweight universal helmet for fire and rescue missions. Its innovative design brings together optimal protection and ultimate comfort. With a sporty aesthetic, lightweight build, and custom-fit accessories, this helmet is your perfect companion for any firefighting challenge.

Don't miss out! Register now for a chance to grab your very own HPS SafeGuard Helmet
 
---