@{mv_date_MMM d, yyyy}@
| | |
| --- | --- |
| Switches and Circuit Protection | --- |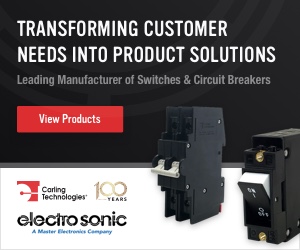 UnitedSiC, manufacturer of silicon carbide (SiC) power semiconductors, has announced a distribution agreement with Digi-Key Electronics. 
» Read More
Updated distribution agreement allows Heilind to offer Smiths Interconnect products in the Americas
» Read More
Line addition further expands disty's switch technology offering
» Read More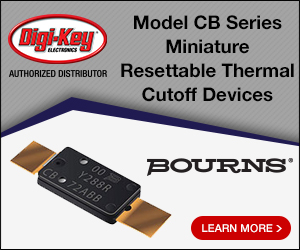 Bourns Model CB series of miniature resettable thermal cutoff (TCO) devices, available for immediate shipment from Digi-Key, are the smallest TCO devices Bourns has produced. They are an axial leaded miniature resettable thermal cutoff device. The CB series is about 26.5% smaller than the NR series and 64.8% smaller than the HC series. With resistance levels as low as 2.2 mΩ, the CB series can carry the same level of current as its larger counterparts in the HC and NR series.
Learn More
| | |
| --- | --- |
| Switches and Circuit Protection Feature | --- |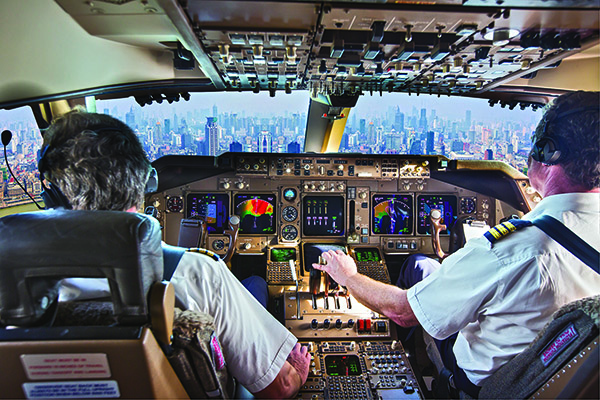 High data speeds, miniaturization and improved functionality place new demands on connectivity & infrastructure
» Read More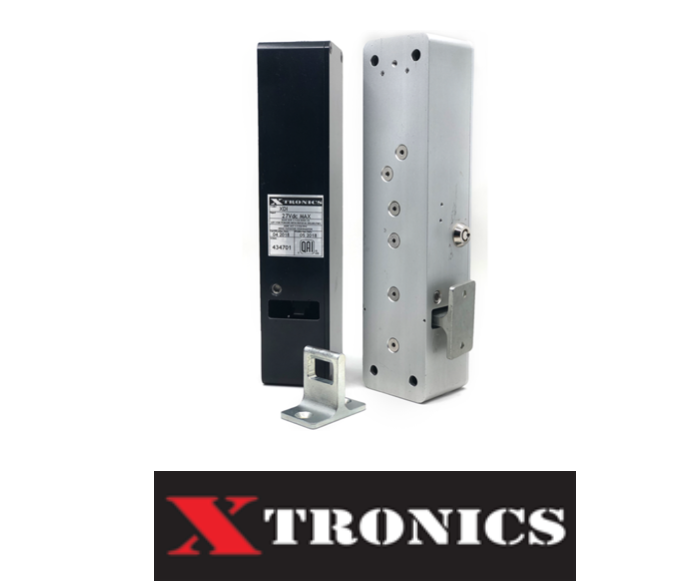 Made in Canada With Global approvals including CE
X Tronics XDI™ Series Door INTERLOCK Switch is an electromechanical device designed to provide peace of mind when operating accessibility equipment by securing the landing or elevator door in place, preventing it from being opened in potentially unsafe conditions. It's industry-leading design adapts to various applications including swing or sliding doors, dumbwaiters, material lifts, lifts for mobility impaired and private residence swing-door elevators.
Learn More
| | |
| --- | --- |
| Switches and Circuit Protection Products | --- |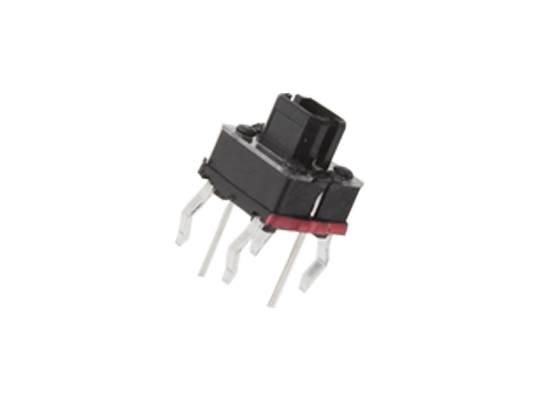 C&K ILS illuminated tact switch provides vertical thru-hole models with long-life cycles for products that must endure harsh conditions.
» Read More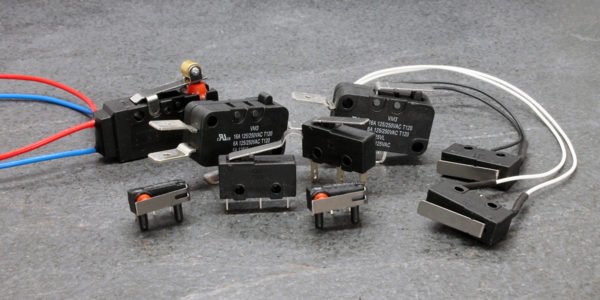 CIT RELAY & SWITCH VM3 Series snap‐action switches with UL and TÜV approval provide 0.187" or 0.250" termination and offer SPST NO, SPST NC or SPDT functions with operating force from 80gF
» Read More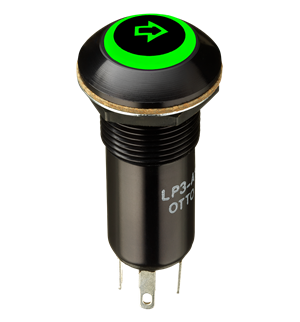 SAGER ELECTRONICS OTTO LP3-V fully illuminated, pushbutton series is available with or without legends, is a momentary action, vandal resistant switch
» Read More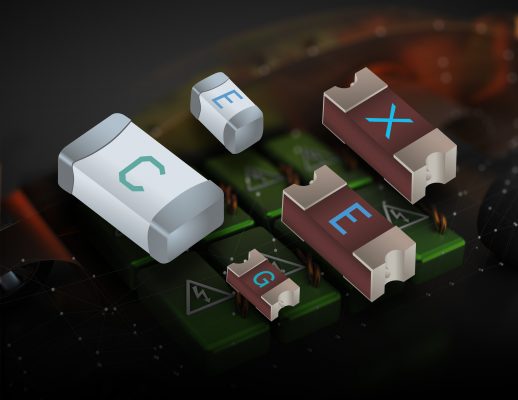 BOURNS SinglFuse automotive grade SMD fuse family includes SF-1206SA-W, SF-2410FPA-W, SF-2410FA-W, SF-0603HIA-M and SF-1206HIA-M models
» Read More
| | |
| --- | --- |
| Switches and Circuit Protection PRODUCTS | --- |
E-SWITCH PVS7 series anti-vandal pushbutton from E-Switch comes with a 25mm square bezel, which requires a 22mm panel cutout and carries an IP65 rating
» Read More
SCHURTER AEO 10.3x38mm midget-fuse series safely interrupts short circuits up to 20kA at 1000/800VDC, with a current rating range of 10-50A. 
» Read More